FreightCenter, a third-party freight broker, needed to update their image. They had not made updates to their website or to their imaging since 2009.
After speaking with stakeholders within the company, and with the marketing department who has to work with the logo and imaging, I set out to update the company's image while simplifying the website down to its core elements.
I came up with a new mark that would help incorporate secondary colors into the company's materials. Since FreightCenter wanted to focus on a new customer service message, I made the word "Freight" larger than Center, because the customer's freight is really what's important.
An updated website design that is clean and focuses on the company's core business offerings rounds out the package.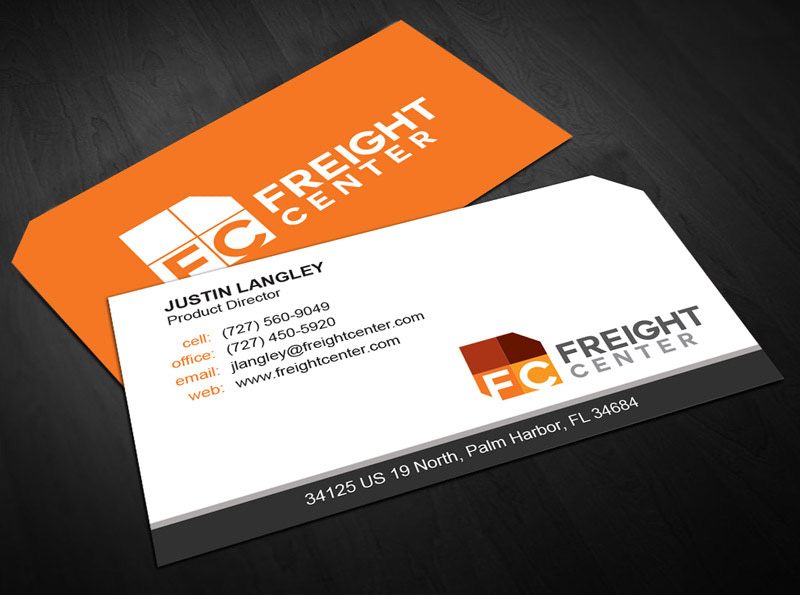 FreightCenter wanted to differentiate itself from the competition through its employees. While everyone can offer discounted pricint, FreightCenter prides itself on the personal touch of its account managers and their attention to detail. It was a natural fit to feature employees throughout the website.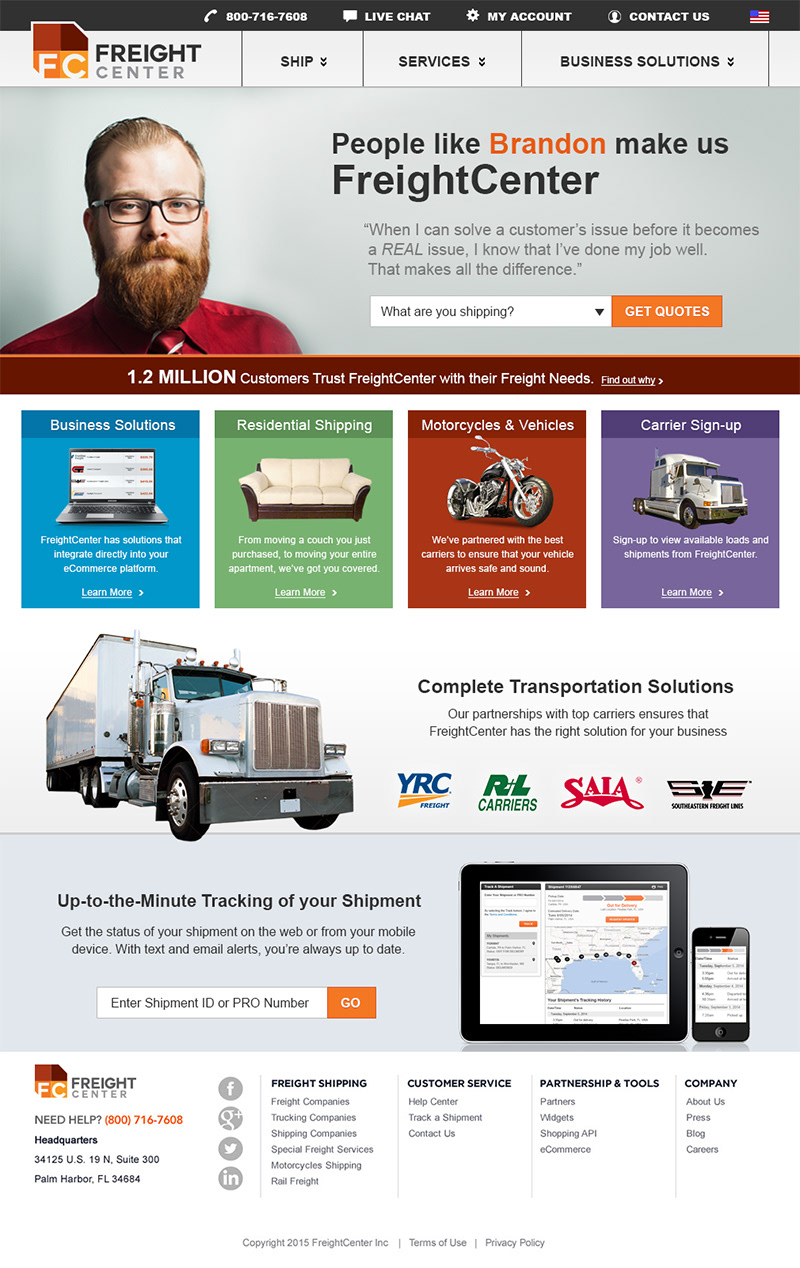 The quote form needed to be clean and easy to navigate. Large call-outs help guide the user through the form and bold colors ensure that the layout is functional and stylish.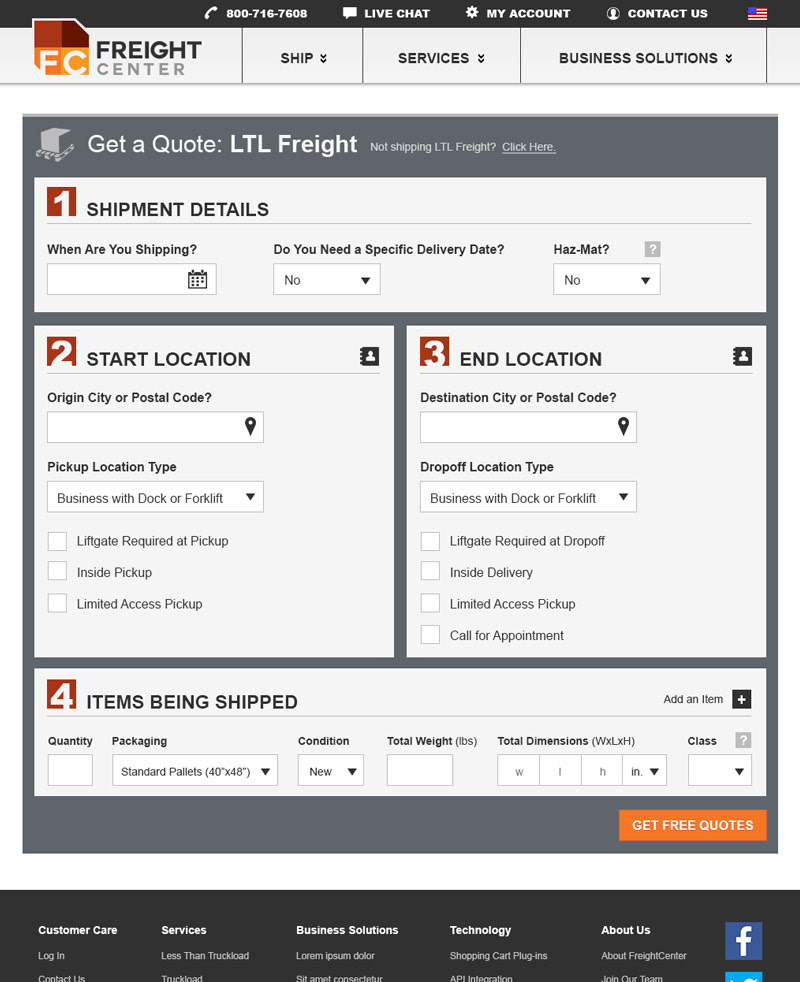 The quote results page was simplifed so that it clearly directed the user to the best option. Rather than show up to 30 different prices for the same shipment, we are providing them with a single result that is the best value for their shipment.