The first two photos were both were precious family photos and the customers were anxious to have them restored to their former quality. From repairing severe cracks and damage in the family portrait to correcting a drastic red color shift in the second photo, each of these portraits was repaired using Adobe Photoshop. 
The family portrait was severely cracked and damaged. Each of the cracks had to be digitally filled in and smoothed out using Adobe Photoshop.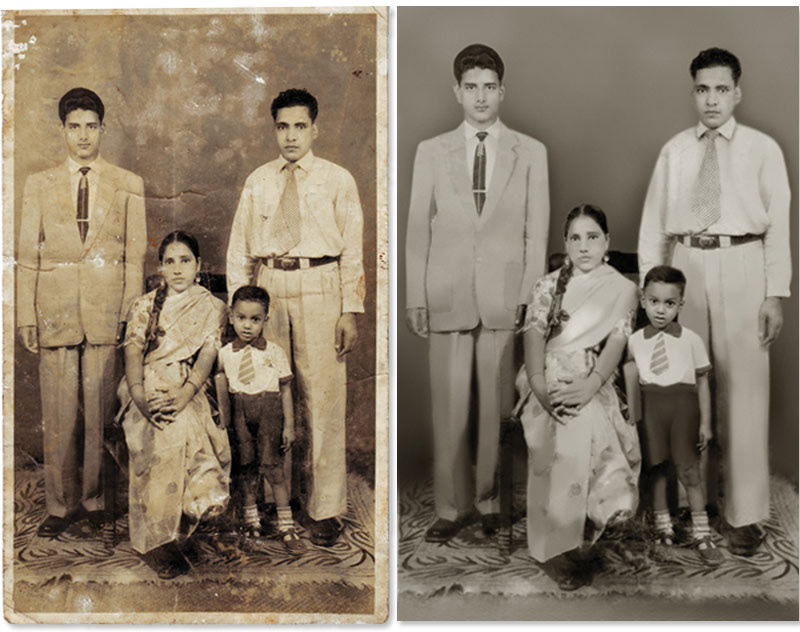 In addition to retouching work, I also do photo composites. In the image below, I composited the Tampa Bay Lightning player into a photo of a lightning storm on the beach. The final output was a series of ten aluminum prints that were hung inside Amalie Arena. 
In the photo below, I was tasked with removing all of the distracting elements so that the commercial property (the skyscraper) would be presented in the best light. Substantial work was required, but the final product was a dramatic transformation.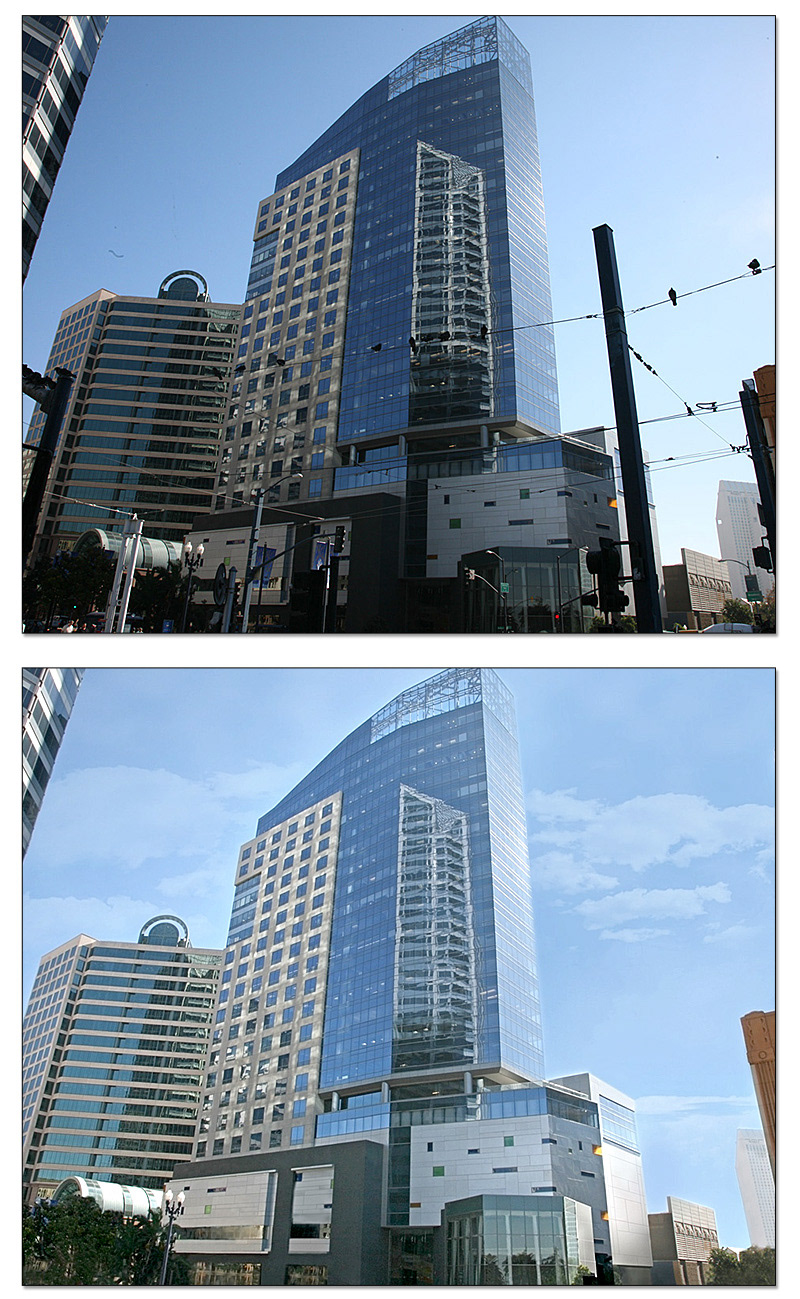 In the photo below, I removed the people in the background so that the young Boy Scout and his accomplishments would be the focus of the photo.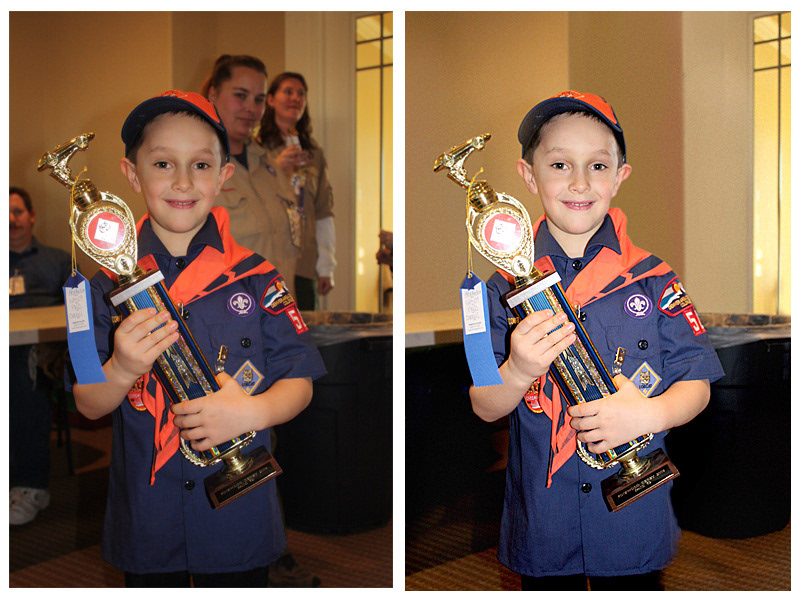 In this photo, I removed large groups of people and other distracting elements so that this beautiful location could be remembered for its beauty rather than its crowd.