The Tampa Bay Lightning worked with the Humane Society of Tampa Bay to create a calendar that featured both players as well as their pets and pets that are available for adoption.
The raw photos were flat and lacked vibrance overall. Through a series of multiple adjustment layers and layer masks, I was able to give the photos life and bring back details that were washed out.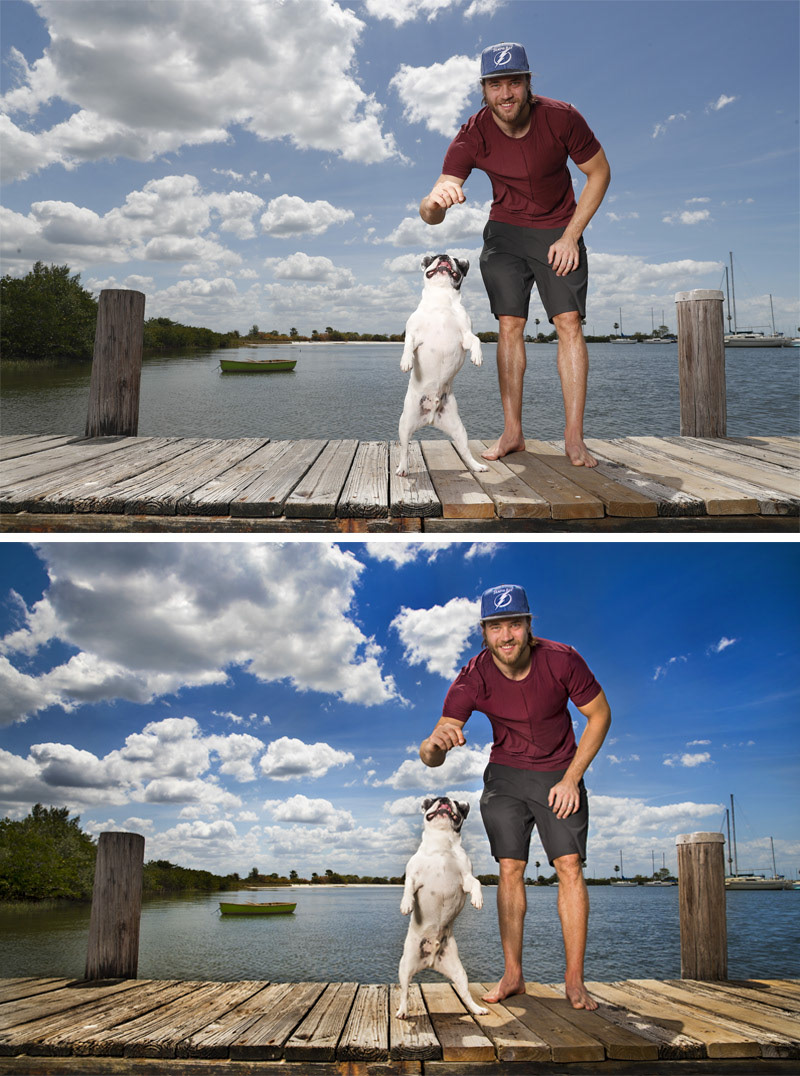 Above:
The bright Florida sunlight washed out the photo of Lightning defenseman Victor Hedman. I was able to balance the exposure of the image as well as bring out details and textures of the image.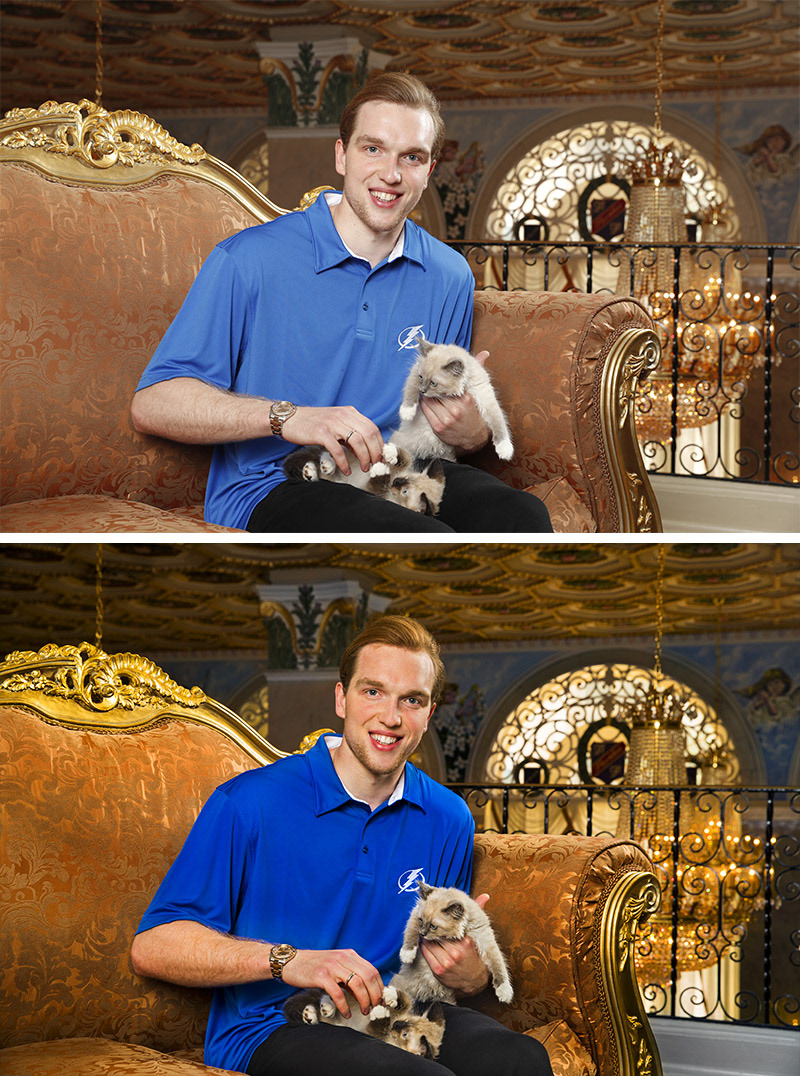 Above:
Mixed light sources in this image of Lightning goaltender Andrei Vasilevskiy caused the color balance to be thrown off and the overall color of the image to appear washed out and red.
By carefully masking in each problem area and addressing it with a variety of adjustment layers, I was able to restore the natural color balance to this photo and bring out the brilliant colors that fill the frame.