Sagicor Life Insurance Company was looking to upgrade their business model to include a Direct to Consumer sales channel. After meeting with their management team, I came up with a concept that allowed the user to easily navigate through what is typically a cumbersome process.
Over the course of eight months, we were able to customize Sagicor's third-party quoting engine to meet the design and functionality requirements and deliver a high-quality option in the life insurance marketplace.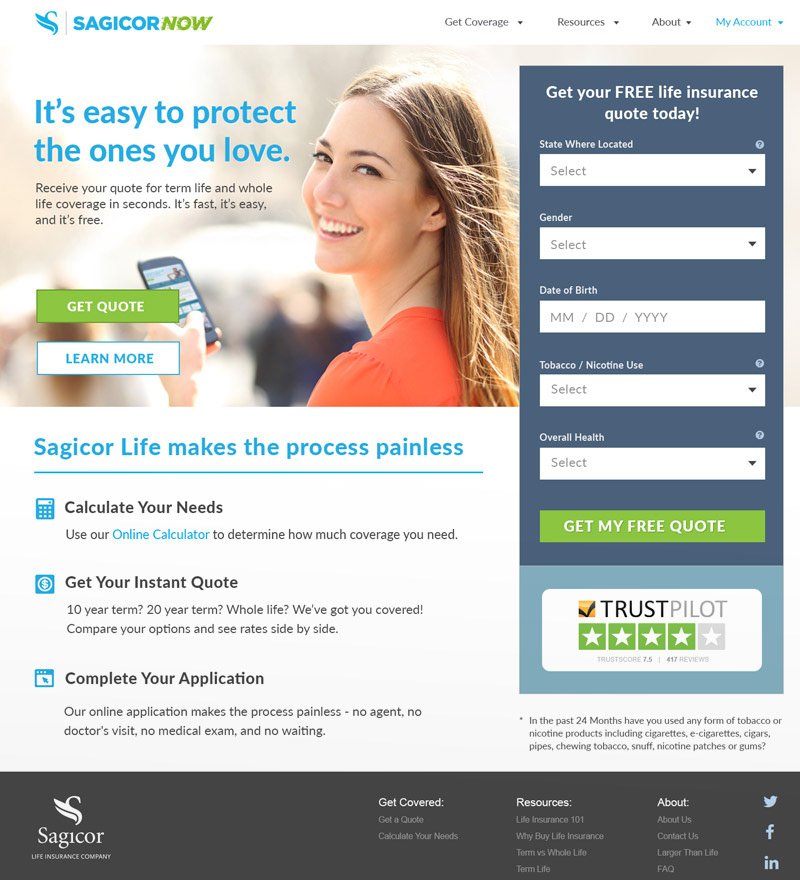 Above: Landing Page (Paid Advertising)
The primary sales channel during the launch of SagicorNow is paid advertising. As a result of this, I designed an easy-to-read Landing Page that quickly puts relevant information in front of the user and provides them with the opportunity to obtain a quote instantly.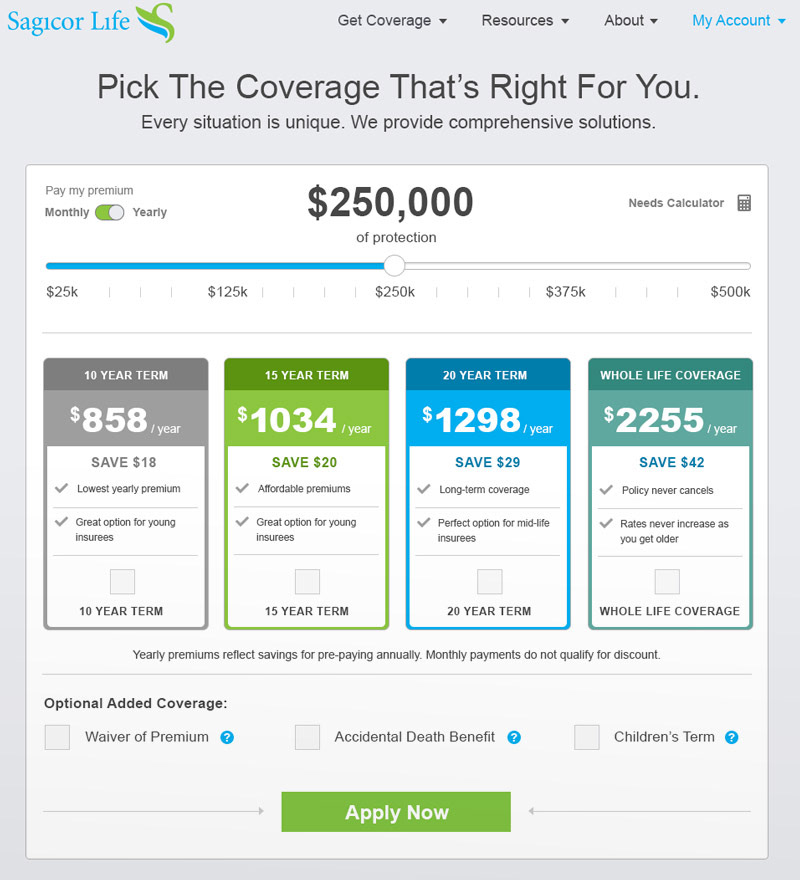 Above: Quote Results Page
After the user completes a simple form, they are presented with the different product offerings. The user is able to change their term as well as their coverage amount and see how these changes will impact their monthly or yearly premiums.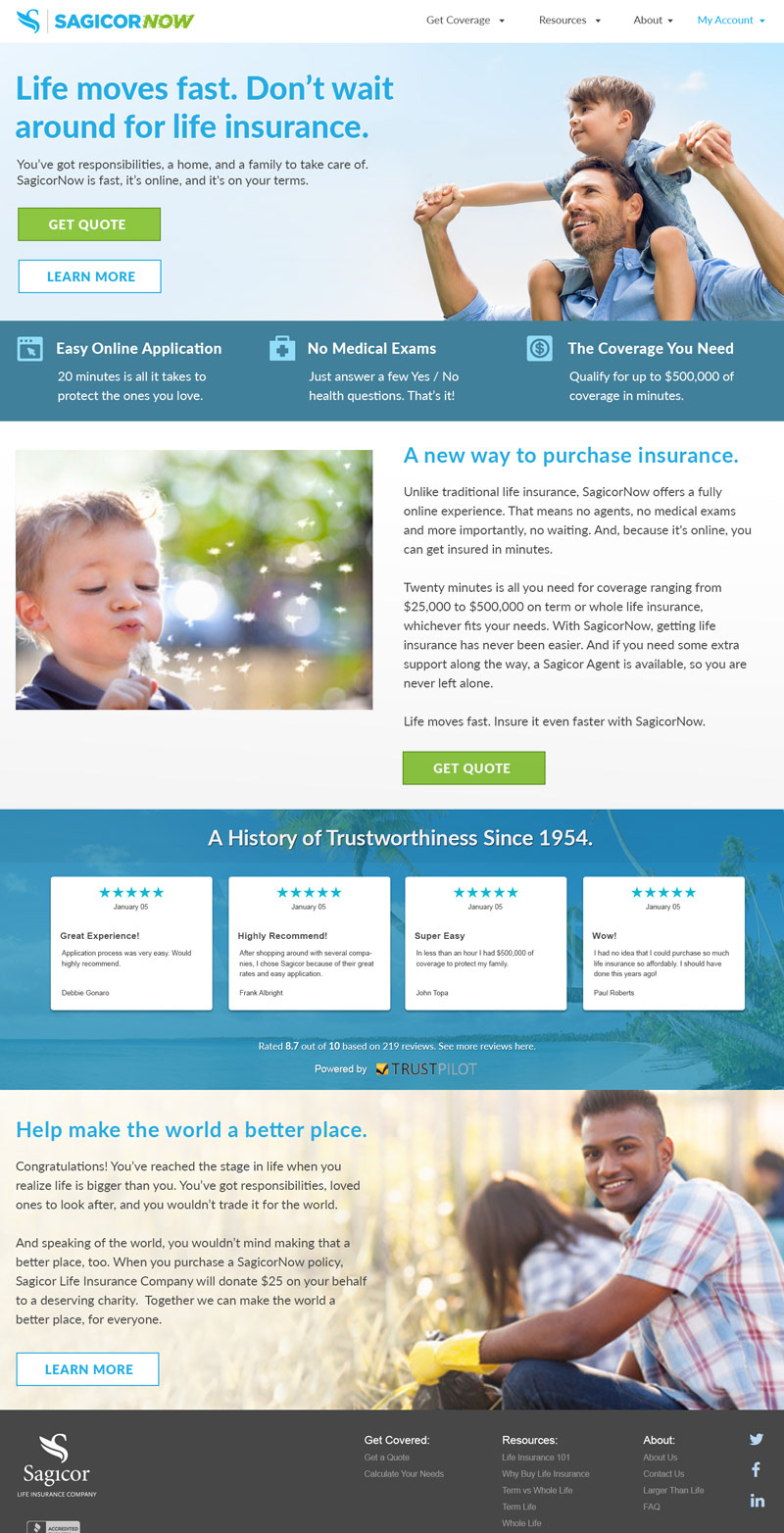 Above: Homepage
For users that navigate to the site through organic traffic, I designed an informative Homepage that provides more detailed information about Sagicor Life Insurance Company and the company's overall philosophy. A call to action is intermixed  throughout the messaging so that the user continues down the sales funnel.